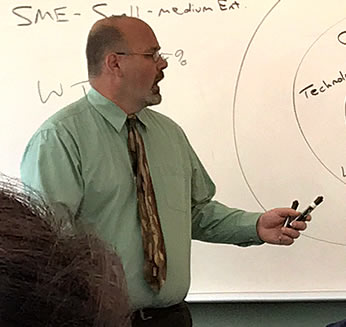 Get in touch
Email
Phone
Joe Walker
Owner and Founder
Nearly two decades of experience in Marketing, Business and Hospitality/Travel & Tourism
Joe has been teaching Marketing, Business and Hospitality/Travel & Tourism at the post-secondary and high school level for the past 18 years. During that time Joe has developed a passion and strong understanding of what motivates consumers in their purchase decisions. While teaching Joe also organized numerous annual school and community events that drew over 200 attendees and helped dozens of local businesses promote their products.
Joe also has "real-world" experience as a business owner, having successfully owned and operated a sole proprietorship, a partnership that was incorporated and as a franchise owner. These experiences give him an understanding of human resources, marketing, business plans, marketing plans and advertising/promotional campaigns.

Joe has a passion for learning about cultures through his extensive traveling and the diverse population of students in his classroom, which gives him insight on international business and marketing as well as an understanding of the challenges of management trying to operate in today's global economy.
Some of the services Joe can offer your business, group or event are:
Event Planning
Business Plans
Marketing Plans
Advertising & Promotions Planning
Guest Speaking on various topics
Some of Joe's areas of expertise include:
Antes vs Drivers
Understanding colors in logos
BCG Matrix
Branding
Reach out to Joe by e-mail at JWalkerIII@nec.edu, by phone at 603-731-0693 or via the form on the Let's Connect Page.